SLEEP PARTY PEOPLE (DK)

Sleep Party People is Danish multiinstrumentalist Brian Batz' musical foray into happiness, darkness and otherworldly bliss.
Drawing influences from Cocteau Twins, Portishead, My Bloody Valentine and Flaming Lips among others, Brian Batz manoeuvres his songs through landscapes that are ethereal, sunlit and kaleidoscopic, but with darkness clearly visible. Dystopian escapism alongside dreamy atmospherics.
Sleep Party People has, since forming in 2010, released two well-received albums and played too many concerts to count, establishing them as one of the most exciting European bands out there giving them extremely dedicated fans from all over the world. Their unique live perfomances see the live band wear their trademark mysterious rabbit masks and create an original and rare atmosphere.
releases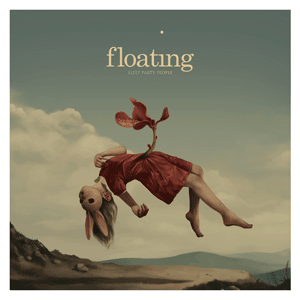 Floating (2014)
12" LP